A Self-Made Woman: Danyael Cheairs Inspires us to Turn Obstacles Into Entrepreneurial Success
As the author of her own entrepreneurial success story, Danyael proves that you can overcome every obstacle and turn that into entrepreneurial success. Danyael owns several businesses, focusing on self-care, health & wellness, a non-profit for women, and recently a publishing company - and she isn't stopping anytime soon. We chatted with Danyael to learn more about her life, her businesses, and her advice for other women who have faced trials but continue to keep fighting for a better life. Want to feel inspired? Read on.
Tell us about all your entrepreneurial efforts. What do you spend most of your time focusing on?
I primarily spend my time running Tranquil Elegance by Danyael. I opened my first retail store in Michigan in 2014. We are now based mainly online. We sell natural handmade bath & body items, candles, household products and other similar items.
Next would be No More Excuses and Fitnessed by Danyael. I began my weight loss journey 4 years ago. I started going to the track to lose weight and get healthy, and I began adding new things to my routine and documenting everything on Facebook. I think that by doing that, it made me more accountable because everyone was watching. Friends and family joined me and then I started a summer boot camp. I'm now finding a building where I can do personal training. I'm still considered plus sized, but it's important for people to know that regardless of your weight you can still be healthy and practice clean eating. I share what I eat through Clean Cooking with Danyael.
In 2002, I began the I Am Somebody Organization. We are currently getting our 501c3 nonprofit status, until then we focus on empowerment and awareness. The goal of this organization is to help women and children who have experienced domestic violence and sexual abuse. I'm a survivor and I know there are not a lot of after care programs. Normally after you leave the battered women's shelter you don't have the support you really need or financial help. The services are just not there. I'm working to create that support for women - about 1 -3 years after someone has left their abuser, similar to transitional homes. I want to help these survivors get on their feet.
I also own Leaynad Creative Solutions. I received my graphic design/website design degree 4 years ago. I often freelance doing that. Recently, I started Leaynad Publishing because I wanted to tell my story. My sister wrote a novel so I knew some of the ins and outs of publishing already. The difference with Leaynad Publishing versus other publishing companies is we don't take a big percentage. We help with editing, cover design, and advertising. I don't charge anything up front.

You are truly a 'super entrepreneur'. How do you balance and juggle all of your entrepreneurial efforts and businesses?
I have a business management consultant, Brandi Shelton. She has helped me find balance, budget better, and changed my marketing strategy. I now I have a focus for each day.
What achievement are you most proud of and why?
Definitely opening up my first retail store - without any loans. My mom passed away and fortunately she had put financial resources aside for her family. Some people get money and throw it away - but I wanted to have something to show for it, and that's how I was able to open my store and continue to make money. I already had funds saved and had begun the process, but now I was able to go the distance.
Where do you draw inspiration and motivation for your work?
I'd say on social media. I connect with accounts that pertain to what I'm doing, and are business minded people and groups. I attend seminars and workshops too. My consultant also keeps me on my toes. I've learned if you keep something around you, such as fitness by following fitness people - it keeps you focused and you're able to network with other women entrepreneurs.
What has been your biggest challenge and how did you overcome it?
I faced domestic violence and abuse from a previous marriage. I had to walk away with nothing. My business was established but me and my kids left with the clothes on our back and basically had to start over. The biggest challenge was having the courage to do that and realizing no matter what you can overcome anything. After that, I wanted to be able to help other women.
Tell us about your current published books, and which ones you are working on this year.
My first book, LeadHership Is The New Sexy - anthology, is about 7-8 women entrepreneurs who each wrote a chapter, including me. My chapter is about how to continue to be a fighter and how I turned my struggles into entrepreneurship. That is already published. A second book with another group of entrepreneurs will be released in March 2018. It is called Ambition: Anthology of Overcomers. The first anthology was compiled by ReeJade Richmond and the second by Brandi Shelton.
My next book, 'Love Unexpected' is about a woman that has been through some things, and is trying to find her way, and unexpectedly she finds love. There are a lot of trials and tribulations she goes through in order to get it. That book will be finished by March and published under Leaynad Publishing.
And I'm most excited about publishing my autobiography this year, titled 'No More Secrets and Lies'. It will be published on my birthday July 6, 2018. I've had to rehash a lot of things in my life, but a lot of people have been looking forward to reading my book.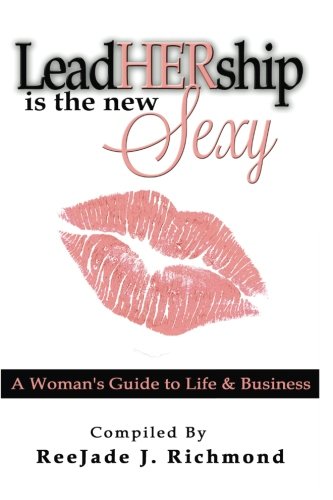 What has been the most successful marketing tactics for your businesses?
Staying prevalent for sure. You have to constantly market yourself. On my personal Facebook page, I've found that if I'm constantly posting what I'm doing and creating networking events, such as Chocolate and Cocktails, more people engage with you. I also sponsor other events for companies to help market my businesses.
What advice would you give to aspiring women writers and entrepreneurs?
Research, Research, Research. And always be learning, you may think you know everything, but you can always learn something new. Get advice from people in the field. Learn the ins and outs of starting a business, in particularly to starting a small business, such as the taxes you have to pay, and should you incorporate or not.
Name something on your bucket list.
I want to go to Japan.
Favorite Author of All Time.
V.C. Andrews.
If you could have lunch with any woman, who would it be and why?
I'd choose Oprah because she has overcame so much. I'd love to meet her.
To learn more about Danyael visit her Facebook page or contact her at dannie0706@gmail.com.